Aerial surveys by drone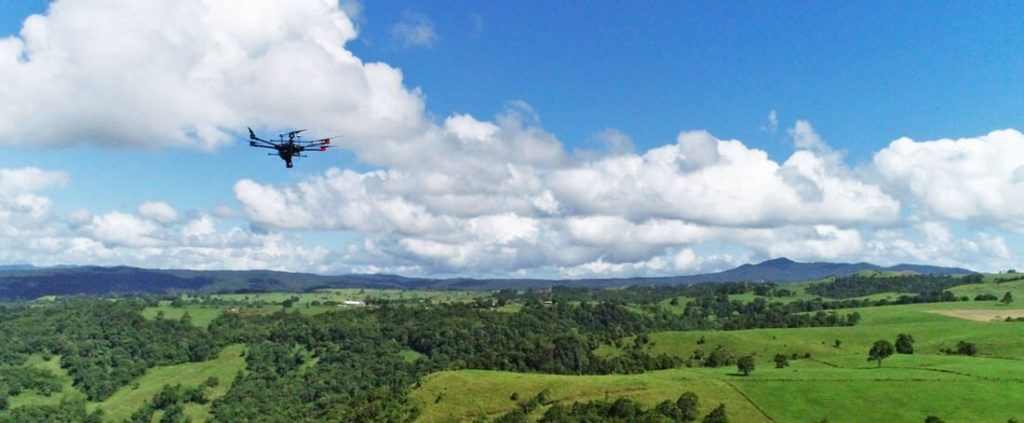 Surveying is the science of measuring positions and distances between points in 2D and 3D space. The resulting models and maps provide essential data for engineering and construction projects. Traditional methods of land surveying involve the use of cumbersome handheld equipment to measure points and precisely map an area. This can take many hours of physical work in areas that may be difficult to access, hazardous or vast. Used correctly, drones offer a much quicker and safer way to conduct highly accurate land surveys from the air. 
But in a field where accuracy and reliability are vital, there is a lot of controversy around drone surveying. Studies have quantified substantial time savings, so it is no surprise that many surveyors are sceptical of the data a drone is capable of producing, and they have good reason to be – we have seen first-hand many cases of bad data coming from drones.
It is a common misconception that anyone can produce survey-grade accuracy from a drone. In reality, flying is only a piece of the puzzle – it takes skill and experience in photogrammetry to achieve a high quality of data outputs. 
Here are just a few variables that affect quality outcomes: 
The type and quality of the drone

Camera resolution

Flight altitude

Density of land cover – vegetation, water, sand

Use of ground control and method of geolocation capture
Land surveying is a challenging profession and drones are not going to eliminate the need for surveyors. Rather, they should be treated as a valuable tool to increase efficiency. By reducing the amount of time required onsite, drones can offer quicker and more cost-effective survey solutions, but a deeper understanding of photogrammetry is an essential requirement to achieve more accurate results and gain the trust of surveyors and clients.
At Scout Aerial, we are committed to providing reliable, accurate and valuable insights using our wide-ranging experience and expertise. We partner with our clients to better understand their context and requirements to produce results that can be trusted and build relationships that last.
Contact us today to learn more. 
Related Articles: Aerial Surveys by drone, Strengths & Limitations of Photogrammetry, LiDAR or Photogrammetry, What is CASA's MOS and why does it matter?