Volumetric Assessments on Landfills
This is that time of the year when we revisit all the lessons learned and celebrate all accomplishments in the past 12 months. With 2018 just around the corner, we at Scout Aerial often catch ourselves discussing which projects were most challenging, which gave us the best media exposure, which provided us with the best opportunities to learn and improve as a company. These are fun and constructive moments we spend with the team, allowing us to grow stronger and be ready for 2018.
Perhaps the most common type of project we delivered in 2017 was volumetric assessments for landfills. We surveyed 6 different sites throughout the year, with sizes varying from 30 all the way up to 250 hectares. There were 12 missions, resulting in a total flight time of more than 700 minutes. Most of the them involved RGB imagery collection (for photogrammetric processing), but there were also LiDAR sensors involved. Let's not forget about capturing ground control points (GCPs) with precision GNSS stations, for improved accuracy: our crew recorded more than 100 GCPs.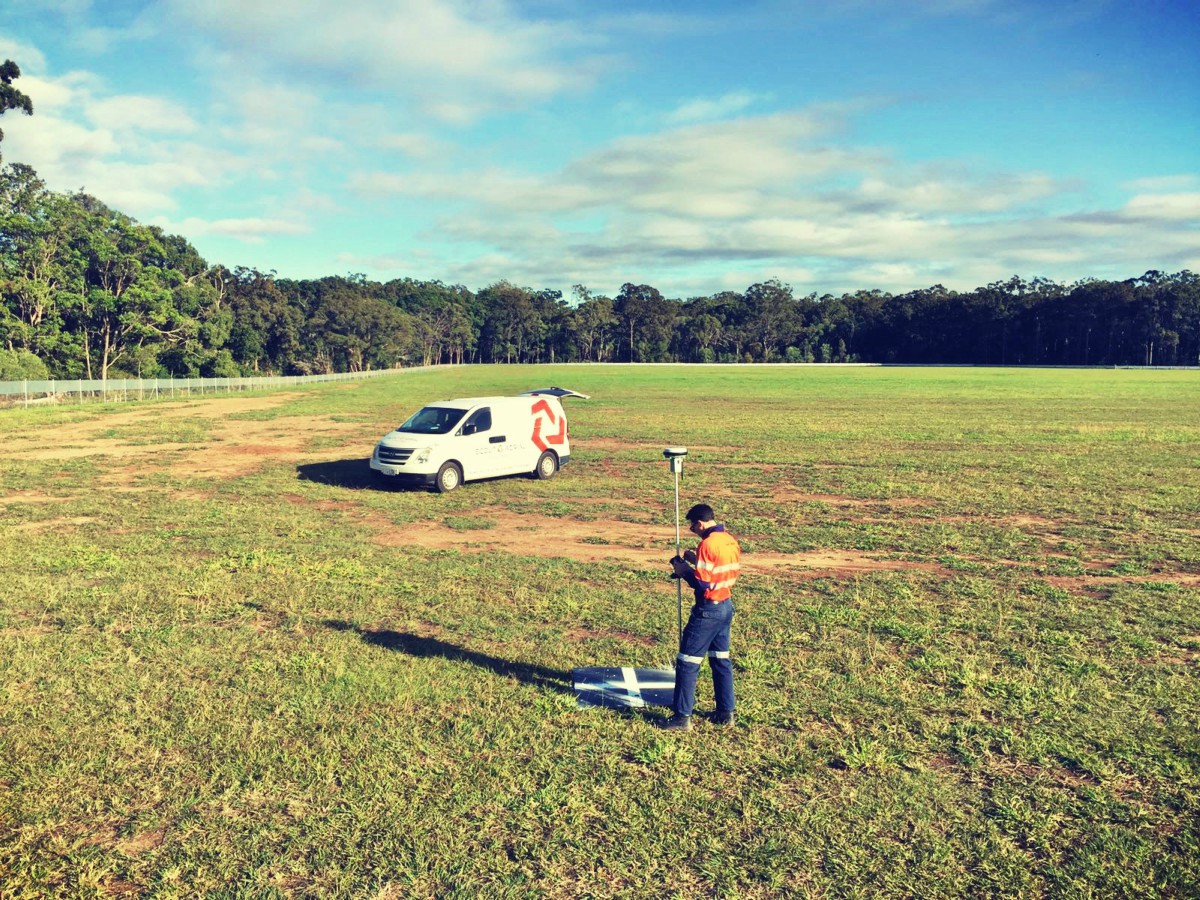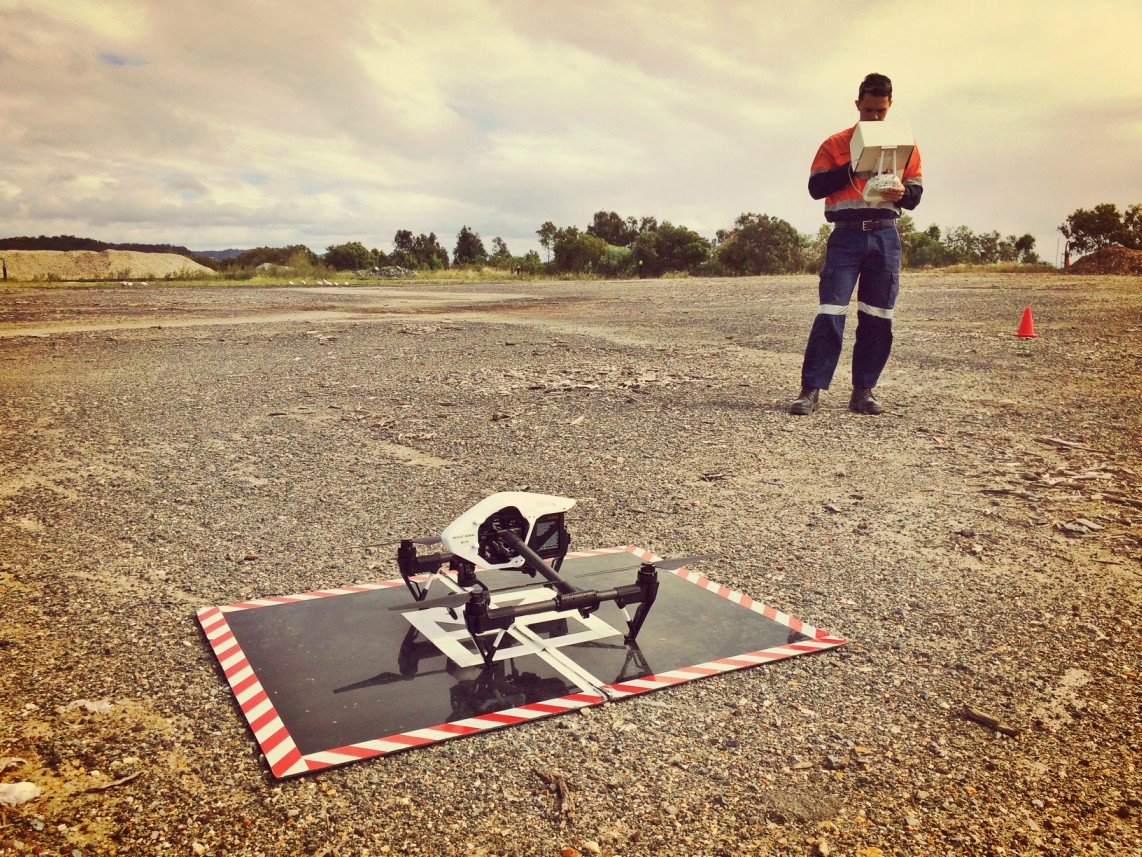 In terms of photogrammetric, point cloud and GIS processing of the collected data, we logged around 400 hours. A bold sum of hours for a comprehensive list of deliverables:
Georeferenced orthorectified imagery and mosaics;
Thinned point clouds, with vegetation and other objects classified;
Georeferenced Digital Surface Models and Digital Terrain Models;
Contour extraction;
Topographic analysis of the terrain;
Detailed engineering plans, in two different coordinate systems;
Comprehensive volumetric assessments, considering every single active landfill cell and stockpile.
Some deliverable examples are displayed below: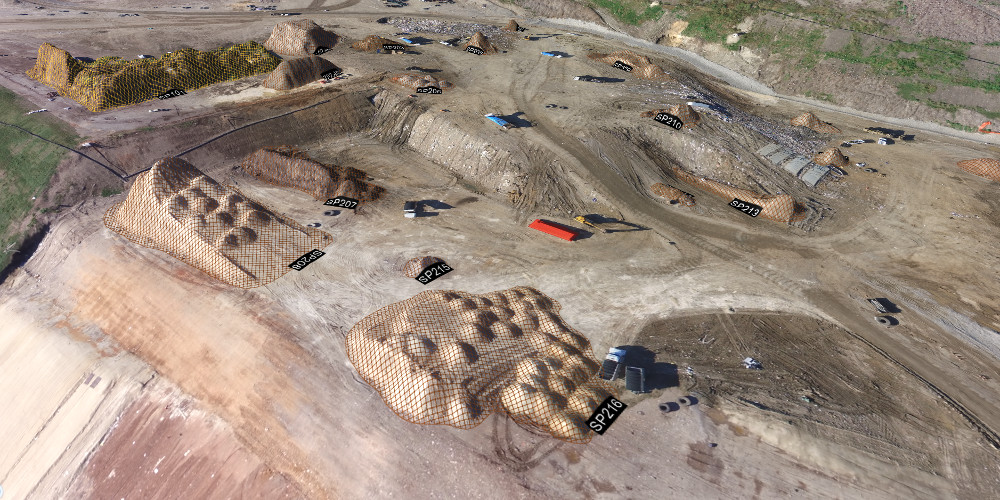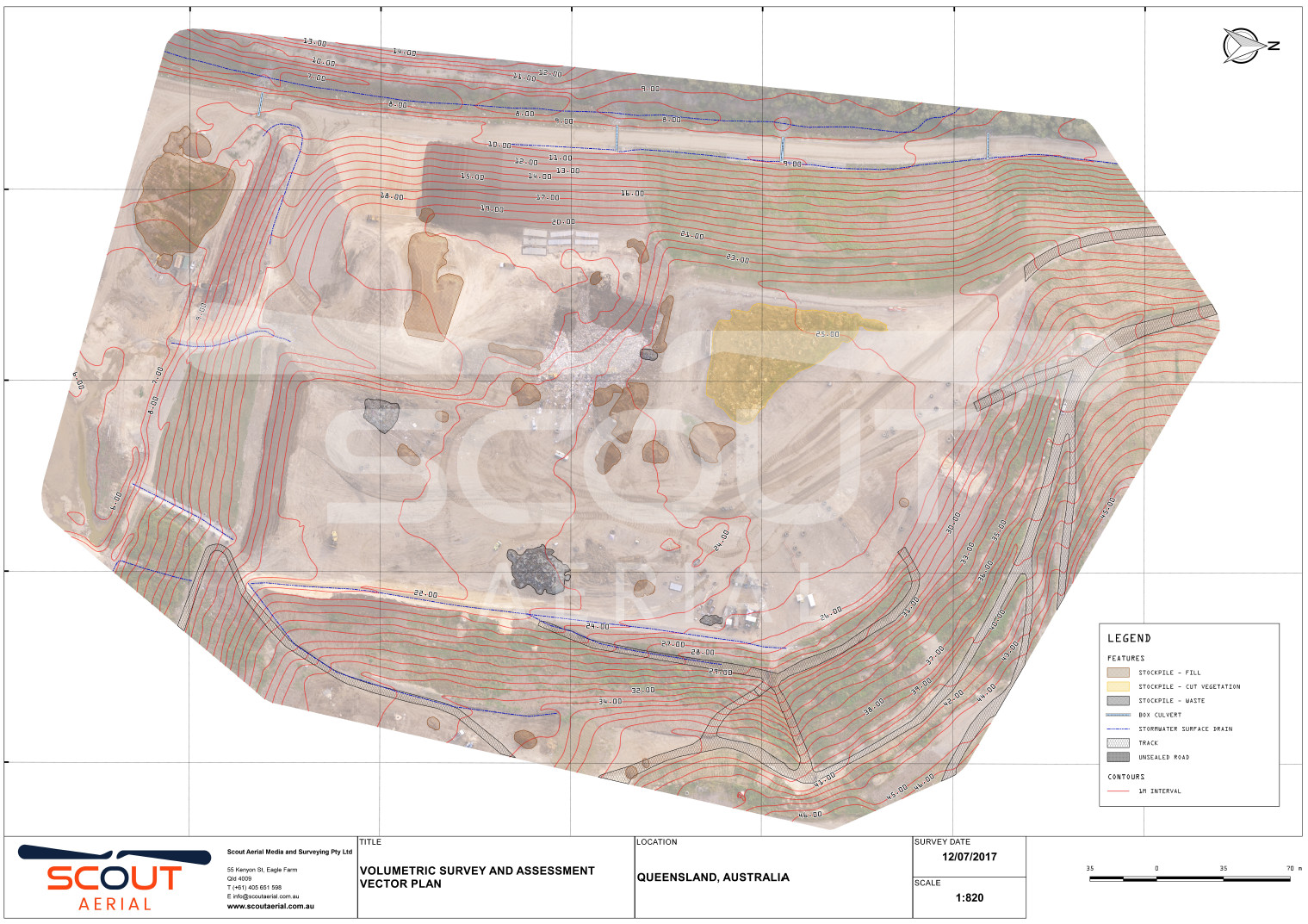 Some of those landfill sites were surveyed in regular periods of approximately 35 days, giving us the opportunity to experience the intensive earth and waste movement in a landfill operation, in such a brief period of time. The following animation illustrates this:
These projects highlighted how complex a landfill operation is, and how RPAS (drones) can help on that, giving a fresh perspective of the managed site in a matter of a few days, at a fraction of the price usually spent on manned aircraft based surveys.