Navigating expansive, challenging or inaccessible terrain is safer and easier from the air.
Traditional land surveying requires a team on the ground, handling equipment to take precise measurements across large areas. Using drones for mapping and surveying is much quicker and costs considerably less, producing extremely accurate results. You don't have to wait weeks for survey results, purchase expensive satellite imagery or rely on outdated public maps.
Navigating challenging terrain or inaccessible areas is safer and easier from the air. We gather real-time, reliable data to deliver actionable results for engineers, project managers, authorities or stakeholders to save money and drive informed decisions. Using orthomosaic, infrared, LiDAR and other sensors, we can quickly capture and process data into maps and models to measure distance & volume, predict patterns, identify defects or monitor change. 
Our ability to capture high-resolution imagery from different angles creates millions of data points to produce the 2D orthomosaic and 3D models, allowing you to see more detail than ever before. Our team of GIS experts process all the data in-house to provide powerful and easy-to-understand insights to help you manage the performance of your project.

Mapping expansive areas, challenging terrain, difficult-to-reach environments
Measuring volumes – stockpiles, dredging, landfills
Elevation modelling – identifying low points for flood risk or watershed analysis
Bathymetric surveying – to measure depth of water bodies and map underwater features
Environmental monitoring – to identify vulnerable areas by showing patterns of erosion, shifts and other changes
Topographic plans and terrain mapping – for utilities or construction planning, identifying boundaries
Exploration mapping – to discover location of minerals
Vegetation analysis – to detect invasive species or weaknesses
Progress reporting – to understand and measure performance of projects
Sample Deliverables for Powerful Insights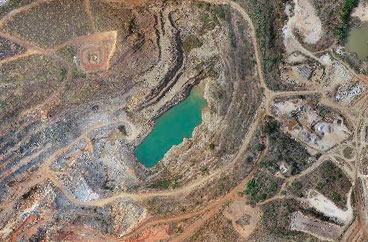 Digital Surface Model (DSM)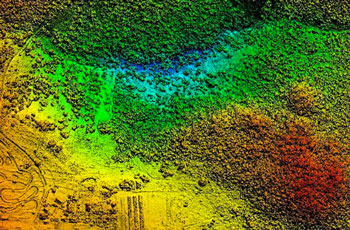 Digital Terrain Model (DTM)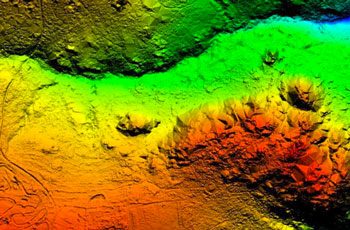 Leveraging drones can dramatically reduce expensive and time-consuming activities required to manage mine sites.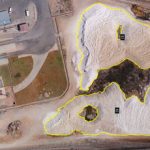 Mining is all about quantities – how much to extract, how much to process, how much is being stored?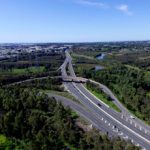 Aerial images taken by drones accelerate and simplify road management, planning and maintenance.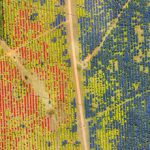 Aerial data provides a wealth of information on yield, growth rates, fire damage and harvest expectations.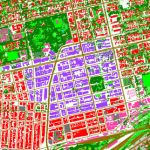 Capture valuable data for classifying land cover and use for planning, monitoring and policy-making.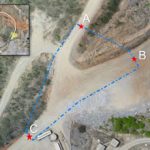 Traffic management on mine sites is essential in reducing risk to workers and visitors.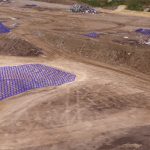 Keeping track of landfill capacity is essential to making informed decisions on maximising capacity of the site.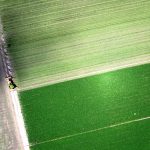 Multispectral sensors are used to assess crop health, identify disease, monitor drainage, and more.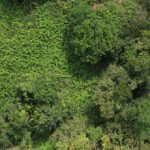 Control of weed growth is crucial to maintaining productivity gains and sustainable herbicide use. 
Contact us today to discuss your requirements.