We recognise that our best asset is our people. This company culture is clearly evident - it is built on loyalty, trust and the empowerment of self-directed teams and individuals.
Patrick is an avid aviator – as a young boy, inspired by his grandfather and uncle, he dreamed of becoming a pilot. Today, he holds a PPL and is in the process of getting his commercial licence. He's most happy from the cockpit doing aerobatics or following the Red Bull Air Race around the world. If he wasn't the mastermind behind Scout Aerial, he'd probably be a rescue helicopter pilot or landing planes on jet carriers… it's no secret that aviation (and adrenaline) runs through his blood.
With a Master's degree and over 15 years' experience working in Business, Project and Risk Management; Patrick has successfully led projects for reputable clients including Rio Tinto, Glencore, Caledonia Mining, QIC, WSP, Queensland Rail, as well as several Government Departments and Local Councils.
As the MD of Scout Aerial, Patrick is responsible for the overall direction of the company. He has worked extensively in the RPAS industry since its inception in Australia, helping to develop safety and regulatory initiatives. He has spoken at many public events including TedX, served on several industry panels and consulted to various regulators internationally to advance standards and share practical insights.
His determination and innovative attitude make him a master problem-solver and he thrives on building lasting relationships with clients and colleagues. He has an incredible ability to find or create humour in any situation and his positivity is contagious.
A 40-year veteran of the aviation world, Paul has earned his stripes (and his 'Wizard' title). Having worked at Scout Aerial for over 6 years, he is a trusted friend to colleagues, clients and students; many of whom consider him not only a technical genius, but a mentor too.
After serving in the Royal Australian Air Force as a Radio Technician for 12 years, Paul now brings the electrical engineering discipline to the world of remote vehicles. Having first-rate skills in communications and hands-on system development, he brings a wealth of knowledge in the technical space, driving our ability to custom-build solutions for our clients with great success and efficiency.
As well as having over 200 hours experience in flying remote aircraft just since he joined Scout Aerial, Paul also holds a commercial helicopter licence. This experience coupled with his passionate approach to teaching, makes him a gifted instructor. Paul has a library of epic stories to tell and is never reluctant to impart his extensive knowledge to willing learners.
His pet peeve is poor weather, for no reason other than the fact that it hampers his chances to fly. He is almost as passionate about food as he is aviation – whipping up increasingly creative nibbles, often over a gas burner out the back of the van in the middle of nowhere. 
Mike's favourite meal is lamb, and always wanted to be a farmer. These days he wouldn't mind being a coffee shop owner and fancies himself as a bit of a handyman… so it could come as a surprise that he has over 35 years' experience in the world of IT and Finance!
This has given him a front row seat to the evolution of technology, and he has performed various management roles over his career with a focus on Organisational Development and Change Management. His superpower lies in finding and learning new processes and tools which he then tweaks to be more efficient – all in the name of helping businesses succeed. Mike looks after the numbers and business workflows at Scout to make sure things run smoothly and efficiently. 
Continuously amazed by technology advances, he's a classic early adopter – always the first to jump onto the latest gadgets and give new things a crack. He's an avid reader of business and leadership literature, loves a good spreadsheet and is partial to a bit of proof-reading. With a quick wit and terrible (or amazing) dad jokes, he makes a Monday morning meeting more bearable. His favourite line is "Don't sweat the small stuff" which epitomises his calm and unassuming nature.
After more than a decade of experience as a Graphic Designer working alongside some recognised brands, Sarah reignited her passion for Geography and transitioned down the path of GIS (Geographic Information Systems) – a perfect fusion of the two. She completed a postgraduate qualification in Geospatial Science and after a couple of years successfully delivering insightful data across a range of projects for Scout, she now leads the GIS department as a Project Manager.
Even with multiple plates spinning she's always on her toes – thriving on managing clients, budgets and data to successfully achieve goals on time and to the highest standard. Transforming meaningless data into meaningful visualisations is the most rewarding aspect of her job.
Although not so fond of planes, Sarah is amazed by the concept of air travel and if she could choose one superpower it would be to fly. Her idea of success is being a positive influence on others. She pressed pause on her career to travel the world solo for 2 years, feeding her passion for photography and returned to Australia with a newfound appreciation for the world we live in. She enjoys discovering the roads less travelled and while her job demands most of her time in front of the computer, you'll find her outside at any opportunity – she is happiest in sunshine and being near the water.
Judd has an ever-growing list of qualifications encompassing Business, Finance & Engineering. As an experienced Ultrasonic & Visual Inspector, Judd is our trusted partner in all things involving bathymetry & remote submersibles. If he wasn't all this, he'd make an excellent inventor – which is testament to his entrepreneurial spirit and commercial brilliance.
With over 16 years of Project Management in Defence and Asset Integrity, Judd excels by having a thorough understanding of the whole picture when it comes to a project's scope, budget and execution. He has led large-scale projects over the course of his accomplished career working with clients such as British MOD, Santos, Origin, Exxon, Esso, Caltex, Shell, Viva, US Marines, US Airforce, B.A.F, Royal Netherlands Navy, French Air Force. Sasol, and PetroSA.
Judd's drive, leadership and his ability to adapt to change make him an asset to any team. He loves the fact that every day is different in his current role and becoming a Dad has made him realise how much you can do without sleep – some of his best ideas coming to life in the very early hours of the morning. He's logical, able to let the small stuff go, and most happy when a plan comes together.
A respected and qualified Registered Surveyor (specialising in Mine Surveying) with 17 years of experience in his field, Dave is our trusted partner and powerhouse surveying whizz. His pragmatic and 'get it done' approach has seen him tackle many complex projects with consistent success.
He may never be lacking in banter, but Dave takes his work very seriously and is extremely thorough in his profession. He has built a strong reputation for himself among colleagues and clients, working with a host of creditable companies across the Australian mining sector, and is a Director of the Australian Institute of Mine Surveyors (AIMS). 
Everyone can attest to Dave's competence at just about anything he puts his mind to – including backflips (unless its off a wakeboard in which case the universe just won't let him land one). His love of bananas may be the secret ingredient to being able to operate at full throttle unceasingly. Whether he's traversing
gullies as a surveyor, flying a drone as a remote pilot or playing Dad at home, Dave gives 100% in everything he does.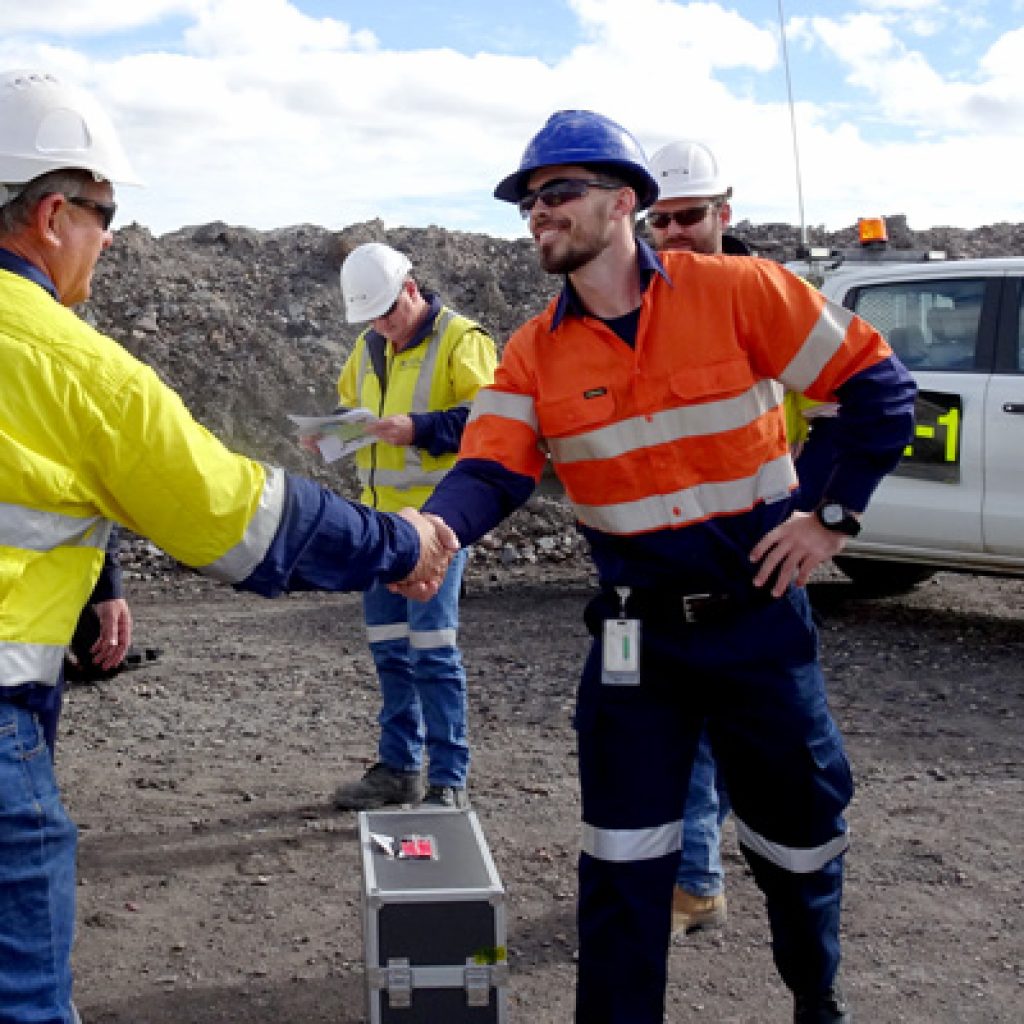 Scout Aerial is considered as an employee of choice within the industry. We value the retention of quality employees by providing internal and external training & development so that you continually upskilled in your respective field of expertise.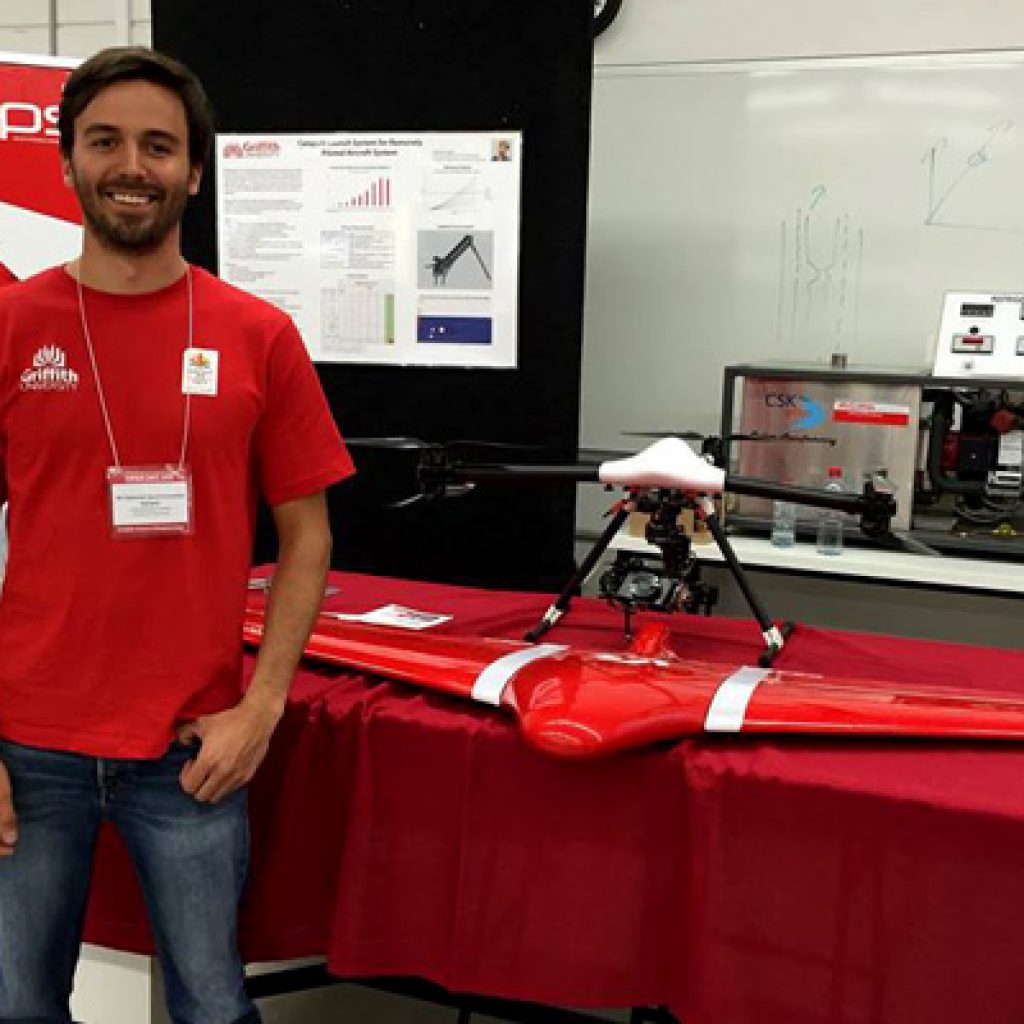 Internships at Scout Aerial
We make significant investment in training and mentorship. Many of our interns have secured permanent positions within the organisation. 
Explore and develop your personal and professional skills through our 3-6 month internships.