Nomads Golf Charity Day
A fantastic day on the green under the skies of a brilliant Brisbane Autumn day saw Nomads Brisbane Golf organisation swing into action to hold their annual golf charity day on May 26. Wounded Heroes was the nominated charity, they provide support to Australian servicemen and women and their families through easing of financial. emotional and personal hardships of contemporary military life.
Held at Gailes Golf Club saw locals lend their support as golf players and corporate sponsors alike teed off in a 2 ball Ambrose event. Many sponsors grabbed the opportunity to be a part of an amazing day which saw in excess of $14000 raised to give to Wounded Heroes, which was a huge success and no doubt will be of massive assistance to the charity.
Sensing the opportunity to be a part of the day, Scout Aerial stepped in and provided much needed media coverage.
With the best seat in the house saw David Cussons capture incredible aerial footage and images of the day. With perfectly manicured greens and fairways, raked bunkers, lots of kangaroos and many a good golfer which provided an amazing location to shoot.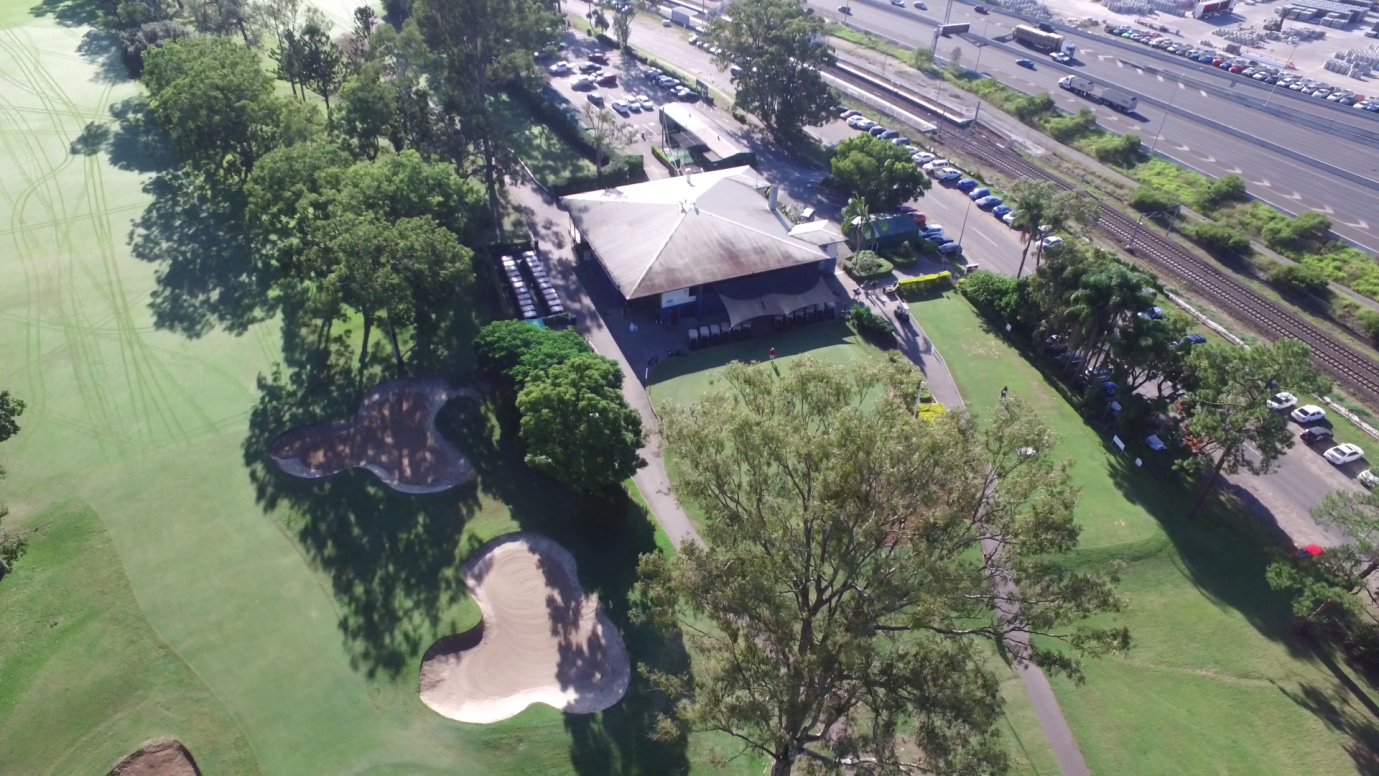 An aerial perspective is in our eyes one of the most unique you can see, as the mundane and ordinary being transformed by this new perspective. This was completely evident here with objects like bunkers changing from bowls of sand to eye catching features nestled in pristine green grass to indistinguishable tyre marks forming intricate patterns weaving their way down the fairways.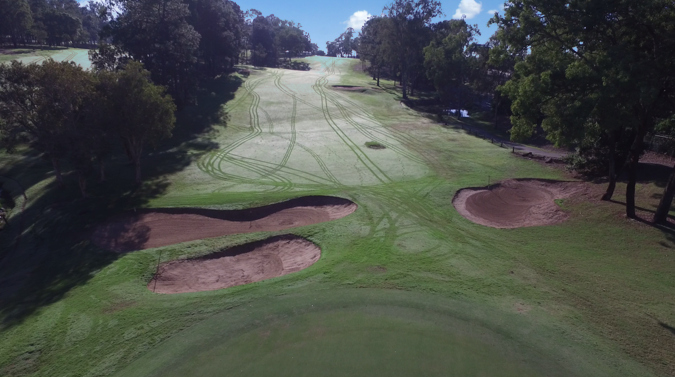 Herein lies the beauty and simplicity of aerial photography and videography. Little things like sharp lines, changes in grass colour and dotting of trees brings about a simple pleasure in viewing these images.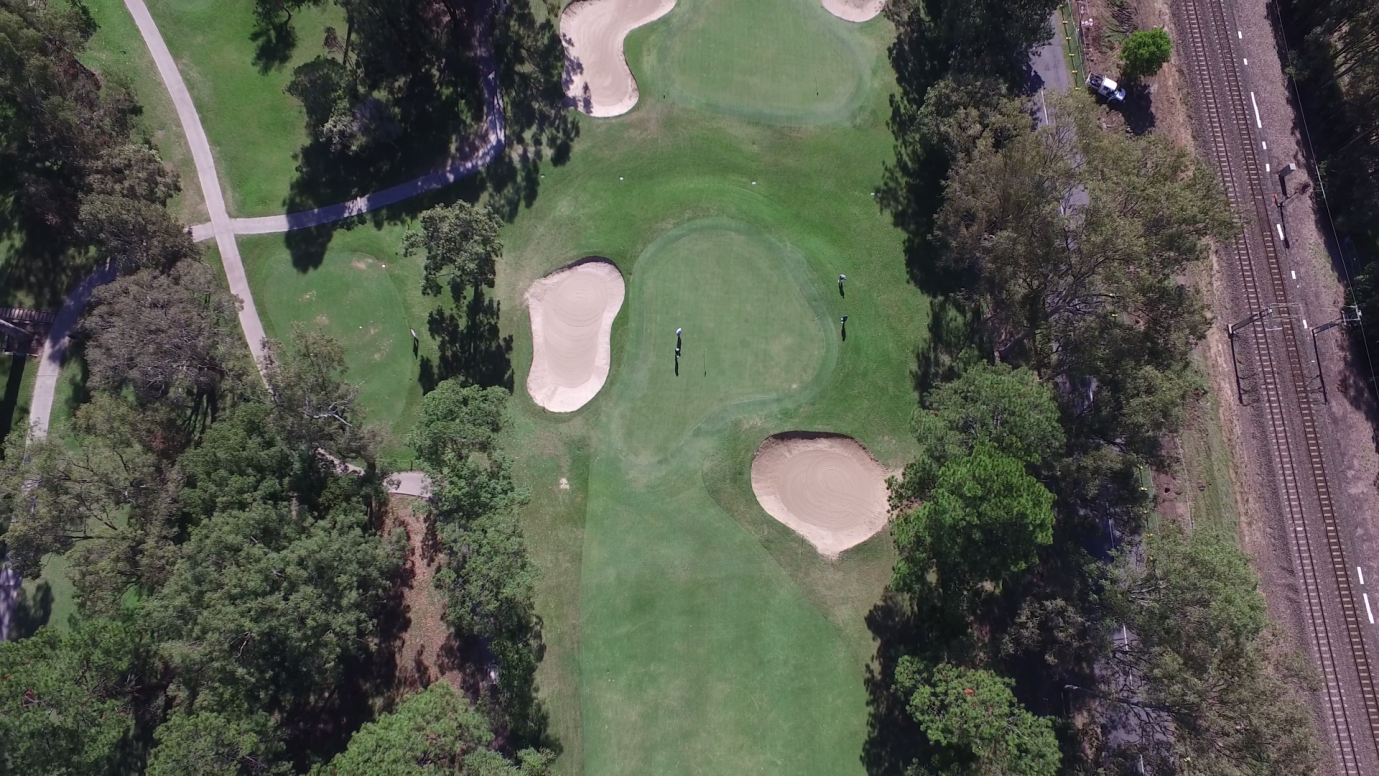 The whole affair proved to be a unique challenge to shoot within the constraints provided by the tight fairways and multitude of people. This saw different approaches being taken to grab the necessary shot, like approaching the back of a green from a low angle and ramping up to have the whole green and fairway magnificently laid out open in front of the remotely piloted aircraft.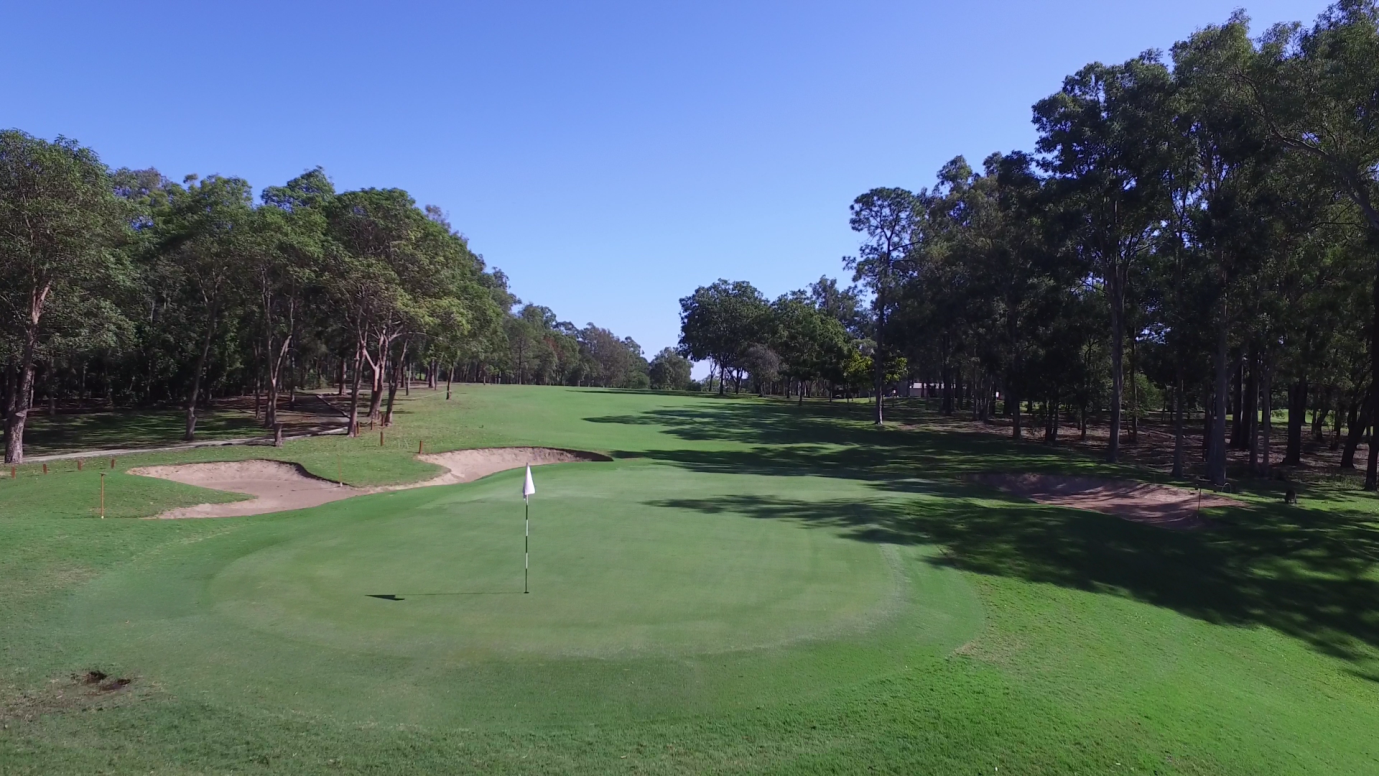 Being taken out of the remote sensing applications that we normally fly in and conducting work in a much more relaxed environment allowed for a more flexible and creative approach to the day.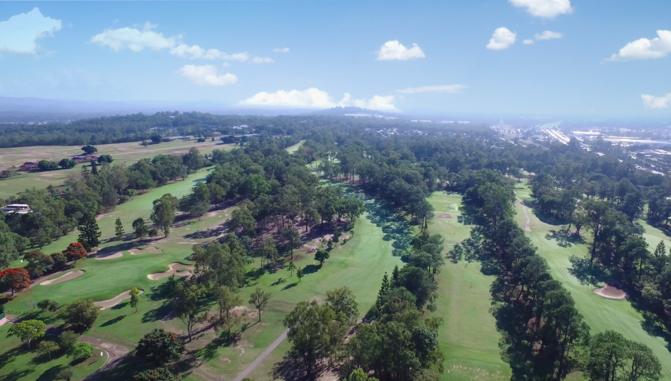 A huge shout out to Gailes Golf Course for allowing us to fly on their course and Nomads Brisbane Golf Club for the invitation to the day. Keep your eyes peeled for a promotional video of the day currently being created.