Our Vision and Mission have instilled a culture of loyalty amongst our employees and we have established a solid long-term customer base built on repeat business.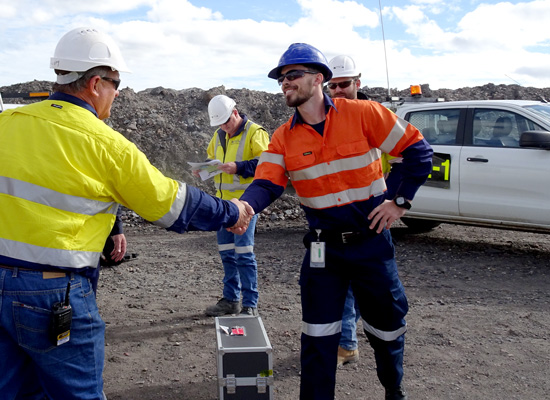 Team Culture
---
Scout Aerial recognises that its best asset is its people. The company's culture is clearly evident and built on loyalty & trust and the empowerment of self-directed teams and individuals.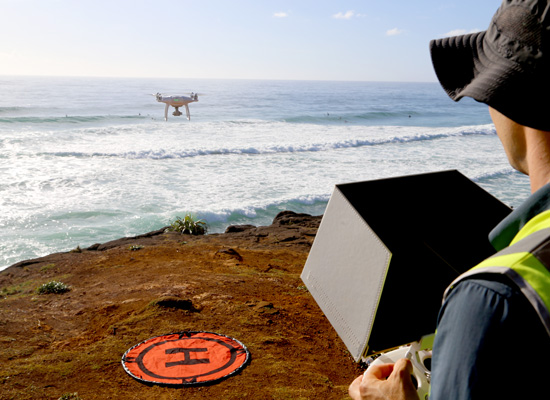 Careers at Scout Aerial
---
Scout Aerial is considered by the industry as an employer of choice. This is evident from our continued ability to attract and retain quality people in the business by providing internal & external training and development programs so that employees are continually up-skilled in their respective fields of expertise.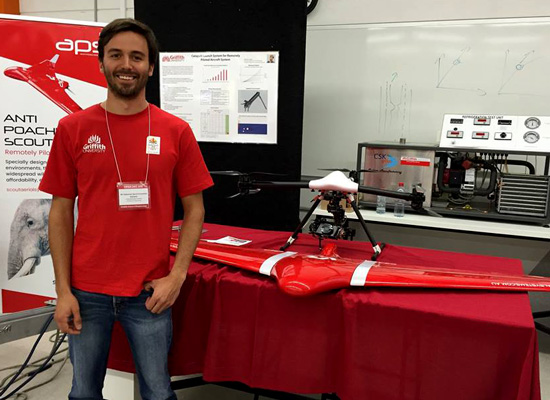 Internship Opportunities
---
We make significant investment in training. Many of the company's interns have established lifetime careers and have attained senior positions within the organisation.
Explore and develop your personal and professional skills through our 3-6 month internships.
Meet the Executive Team
Patrick Weeden

Managing Director

Patrick has worked closely with the Civil Aviation Safety Authority in Australia and is the lead consultant to the Civil Aviation Authority of Zimbabwe to develop ongoing risk management and airspace integration protocols for Remotely Piloted Aircraft Systems (RPAS). He is passionate about remote sensing and consults to a number of organisations in the Government and Private Sectors regarding airspace integration, remote sensing and safety management systems. He is supported by a board of experienced shareholders, each with years of experience in different industries including aviation safety, property development, multimedia, oil and gas, logistics, mining and infrastructure management.

 

David Cussons

Chief Controller

David is an aviation professional with an extensive background in civil manned and unmanned aircraft operations, holding a Commercial Pilot Licence, Remote Pilot Licence, Instrument Rating and various manned and unmanned aircraft endorsements. His core passion lies in establishing operational frameworks and processes which safely employ remotely piloted aircraft systems within the wider aviation system for efficient tasking and capability objectives. In addition to performing key flying duties, he is focused on overseeing the ongoing development, management and performance of flight operation functions encompassing safety, regulatory and commercial considerations.

Fernando Urzedo

Software Product Manager and GIS Specialist

Born in Brazil and the holder of a Bachelor of Computer Engineering and a Postgraduate Degree in Business Administration, Fernando has spent the past thirteen years consulting to the software and GIS industries, servicing a broad client base with roles spread across the full software development life-cycle. Being an aviation enthusiast since childhood, he decided to combine experience with true passion and move into the unique RPAS industry. He specialises in GIS applied to aerial surveying, and soon will get his RPAS pilot license. Fernando brings a wealth of experience from across the globe and is passionate about sharing GIS-based solutions.

Paul Soo

RPAS Pilot & Instructor

Paul served with the RAAF for 12 years as an electronics engineer and attained his commercial helicopter licence (CPLH). The love of flying helicopters and airplanes continued after military life working for companies such as Boeing, Smiths Aerospace and GE as an electronics technician. Seeing the improvement in technologies of remote sensing, he chose to venture into the new industry of remotely piloted aircraft systems as a RPAS operator and flight instructor. Paul has BVLOS experience with night ops doing antipoaching in Honduras and Bio-diversity studies for Total Oil in Uganda.

Alex de Boer

Chief Editor / RPAS Pilot

Alex has a bachelor degree in Visual Communication Design and has international work experience with positions held in Australia, Dubai and the Netherlands. He has high-level computer skills, including Adobe Creative Suite and a variety of editing and sound engineering software and also holds his Remote Pilot License. Alex is always eager to develop his skills and he has a passion for editing and creating viral videos. He is able to transform raw footage into a polished final product that tells a story and keeps your viewers engaged.

Renn Bosman

Operations - WA

Renn has worked extensively in the commercial, medium and high-rise construction disciplines, assisting with the development of safety management systems. He also brings a wealth of experience from the offshore oil and gas industry. Having a long family history of commercial aviation, he decided to move into the RPAS industry in 2013. He now specialises in aerial mapping and remote sensing and looks after Scout Aerial's operations in Western Australia.

Jadro Silic

RPAS Pilot

Jadro has worked in the Australian advertising industry as an Art Director and professional photographer for many years. He is also an award winning landscape photographer, having received several finalist and runner up awards in the World Photography Organisation Awards. Combining his passion for photography and remotely piloted aircraft systems, Jadro has become an accomplished RPAS pilot specialising in aerial landscapes and cinematic aerial videography.

Mark Weeden

Commercial Manager

Mark looks after commercial operations and contracts. He is proficient in delivering value and operational efficiency through the design & implementation of comprehensive people practices and strategies that drive engagement and tools to keep costs in check.  With over ten years of experience across a number of different industries, he has developed strong stakeholder engagement skills that drive positive change within the business. Alongside his wealth of experience in the Aviation sector, he has a passion for RPAS technology and its extensive applications.